Intellectual Property Rights Conference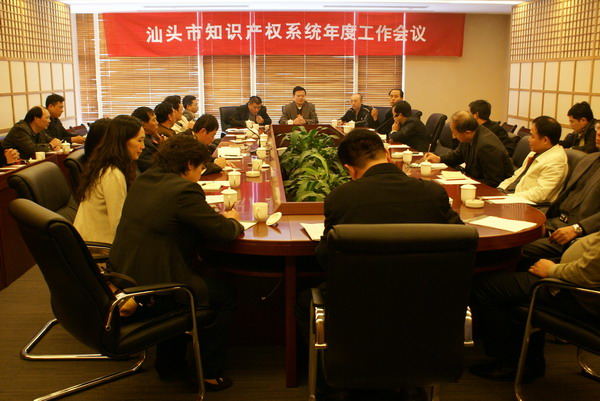 A meeting to develop intellectual property rights awareness and promote small business was held in Shantou last week.
The "2008 Guangdong/Hong Kong Seminar on Intellectual Property and the Development of Small and Medium Enterprises (Shantou)" was jointly organized by the Guangdong Provincial Intellectual Property Office, the Municipal Government of Shantou City and the Intellectual Property Department of the HKSAR Government, the Hong Kong Trade Development Council (HKTDC) at Junhua hotel in Shantou.
On the evening of March. 26th, Municipal CPC Committee and government held a welcome ceremony for the leaders and experts. Zhiguang Huang, Party Secretary of Shantou, Yaoguang Su, vice mayor attended the ceremony, and had an in-depth discussion and exchange of views on the further strengthening of the Hong Kong-Guangdong cooperation in intellectual property rights, creating a good environment for the development of intellectual property, promoting the usage of IT to increase the small and medium Enterprises competitiveness with Sufang Xie, Hong Kong Director of Intellectual Property, Li Qingxiong Head of customer service of HKTDC, according to Shantou Daily.
The seminar is one of the cooperation projects launched by the Hong Kong-Guangdong cooperation in the protection of intellectual property task force, and it is an important activity of Guangdong-Hong Kong economic and trade cooperation. It is intended to show small and medium Enterprises in the region how intellectual property can be used as a tool for business opportunities and wealth creation.
Nearly 400 participants joined in the conference.
http://www.stdaily.com.cn/strb/20080328/gb/strb^3162^1^STC28004.htm
---