Richest Man in Mainland China under Investigation
Richest Man in Mainland China under Investigation
Huang Guangyu Suspected of Involving in Misappropriation of Capital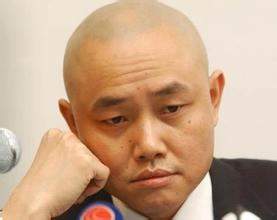 According to MingPao, Huang Guangyu, the founder of Gome Appliances, who tops the latest mainland China rich list, was taken on 20th by the Beijing police on investigation. Sources reveal that Huang Guangyu is involved in a series of economic crime: illegally utilizing a shell company to operate capital, impropriating capital and commiting bribery.                      photo from cs.com.cn
The news started to spread in Beijing immediately after Huang was taken on 20th. Some journalists received messages revealing that Huang and Gome's financial majordomo Zhou Yafei had been taken by the police on 17th. Moreover, Huang's wife and a main financial staff, both related to many key cases, have run away.
Gome Vice-president Responds Obscurely
MingPao journalists interviewed the vice-president of Gome Appliances, He Yangqing, in Gome's headquarter of Beijing. He said that the messages were kind of spite and boredom. This was not a formal channel of information, so Gome won't show any public respond. He required journalists not to reveal it. In the afternoon, Bossline.com revealed the news. But relevant news in Baidu was blocked in the evening.
Journalists can't get in touch with Zhou Yafei, Gome's financial majordomo, indicating something unusual.
An informed person said to journalists that Huang would have had an important interior meeting but was taken by the police on 20th. Reasons were unclear. He added that the administration had ordered the staffs not to reveal any information to the public until the matter got clear.
Cooperators Urge to Settle Accounts
Many factories that cooperated with Gome have issued inner documents, urging to settle the outstanding accounts with Gome.
Mainland websites reported that Gome's public relation staffs visited the chiefs of some mainland media, hoping not to publicize the matter.
Gome was trapped into severe situations this year. Recent years, Gome was active in merger and acquisition to increase its market occupation, spending a mint of money. At the same time, its operating cost soars due to the mounting number of staffs and branches. As the economic crisis took place, Gome's sale fell sharply while the expense remained high. If this case was verified, cooperation with suppliers would be ended, making the situation worse off.
This case may be related to the one that happened in 2006, in which Huang Guangyu and his brother Huang Junqin were investigated on illegal loan from the bank.
Gome, initiated in January 1st, 1987, is the largest consumer electronics appliance retailer in China. Gome has established retail outlets in over 280 cities in mainland China, with over 1200 direct sales stores, more than 200 thousand staffs and famous brands such as Gome, Yongle, Dazhong and Black Swan. Gome opened branches in Hong Kong and Macao respectively in 2003 and 2006, and was listed on the Stock Exchange of Hong Kong (0493) in 2004.
---