Only 700 beds available for 30,000 severe mental patients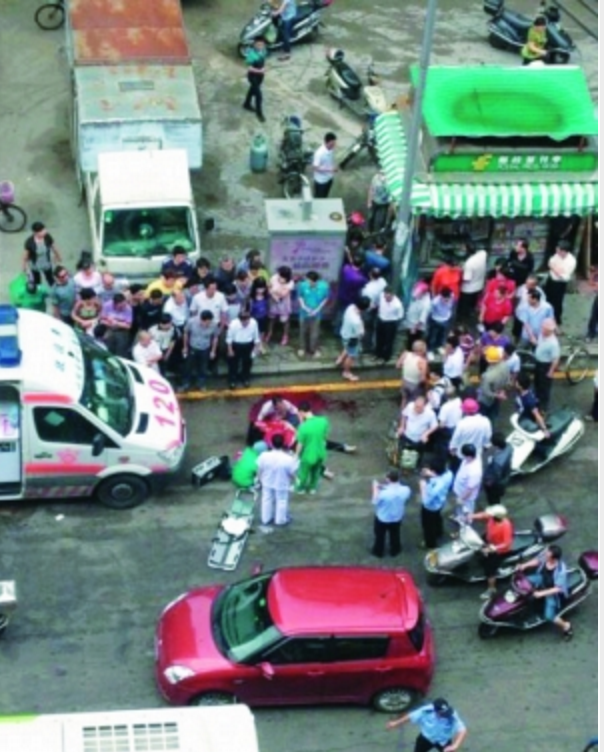 The number of people diagnosed with severe psychosis in Shantou has reached 30,000 , according to Shantou City Post article on October 23. Whereas, the total beds available is only 700.
The social problem caused by the severe shortage is brought to the public's attention after a severe psychosis' attack. A man identified as Xiao and diagnosed with mental disorder, destroyed a BMW car parked on Changxia road on October 22. He used a brick and hammer to hit the car and a beauty parlor's gate in Changxia road. He later allegedly attempted to attack the owner of the car. The police arrived on the scene before any serious harm was made and took the man to asylum.
Since his divorce two years ago, Xiao has been behaving abnormally, said his mother with whom he lived. His neighbors complained that he often banged their doors with a hammer.
Doctor Li, the vice master of The Fourth People's Hospital said, "if given timely treatment, 70 percent of the mental patients could recover. For severe patients who intend to make destructions, their behavior can also be controlled." But for many reasons the hospitalization rate for mental patients is very low in Shantou, Doctor Li said.
The taboo toward mentally ill people is very strong. Most families see it ashamed and deny having a family member with problems at home. The lack of treatment in the hospital also makes the problem tougher.
The number of people with slight mental illness is more than 30,000, according to the city paper.
---