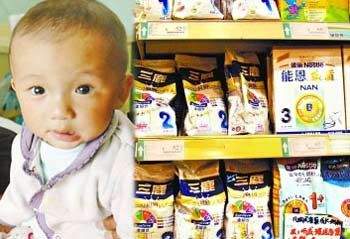 milk with melamine     (photo from shipinanquan.com)
Supermarket shelves around Shantou have no milk or have been replaced by soymilk and other beverages, the Shantou Evening Post said.
The removal of milk from the shelves follows an order issued on October 11 by the National Commercial Department and other five departments requiring melamine tests of all milk and milk powder manufactured before September 14.
All milk products now off the shelves will be sealed and tested, and only those batches that pass the testing would be certified melamine free.
source:
Shantou Evening Post
---