Chenghai Exhibition for Toys To Open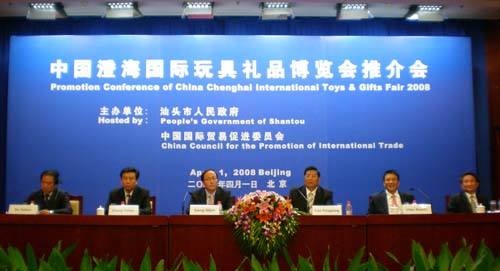 The 10th China Chenghai International Exposition for Toys and Gifts is going to open at Chenghai Exhibition Centre on April 21 and last for 4 days, the Shantou Evening Post reports. Meanwhile, Chenghai, the China Toys and Gifts Center, will be setting up an Exhibition and Trade Center for Toys and Gifts all the year round, which will make it an "immortal" exposition.
The toy expo is sponsored by China Council for the Promotion of International Trade (CCPIT) and Shantou Municipal Government, and undertaken by Chenghai District Government, CCPIT Shantou Branch, Chenghai Toys Association and Chenghai Arts and Crafts Association. 80% of the investment attracting plan had been fulfilled by the end of March. Merchants are reported to be quite interested in such a new mode of marketing that combines a regular exhibition and perennial sales exhibition.
---